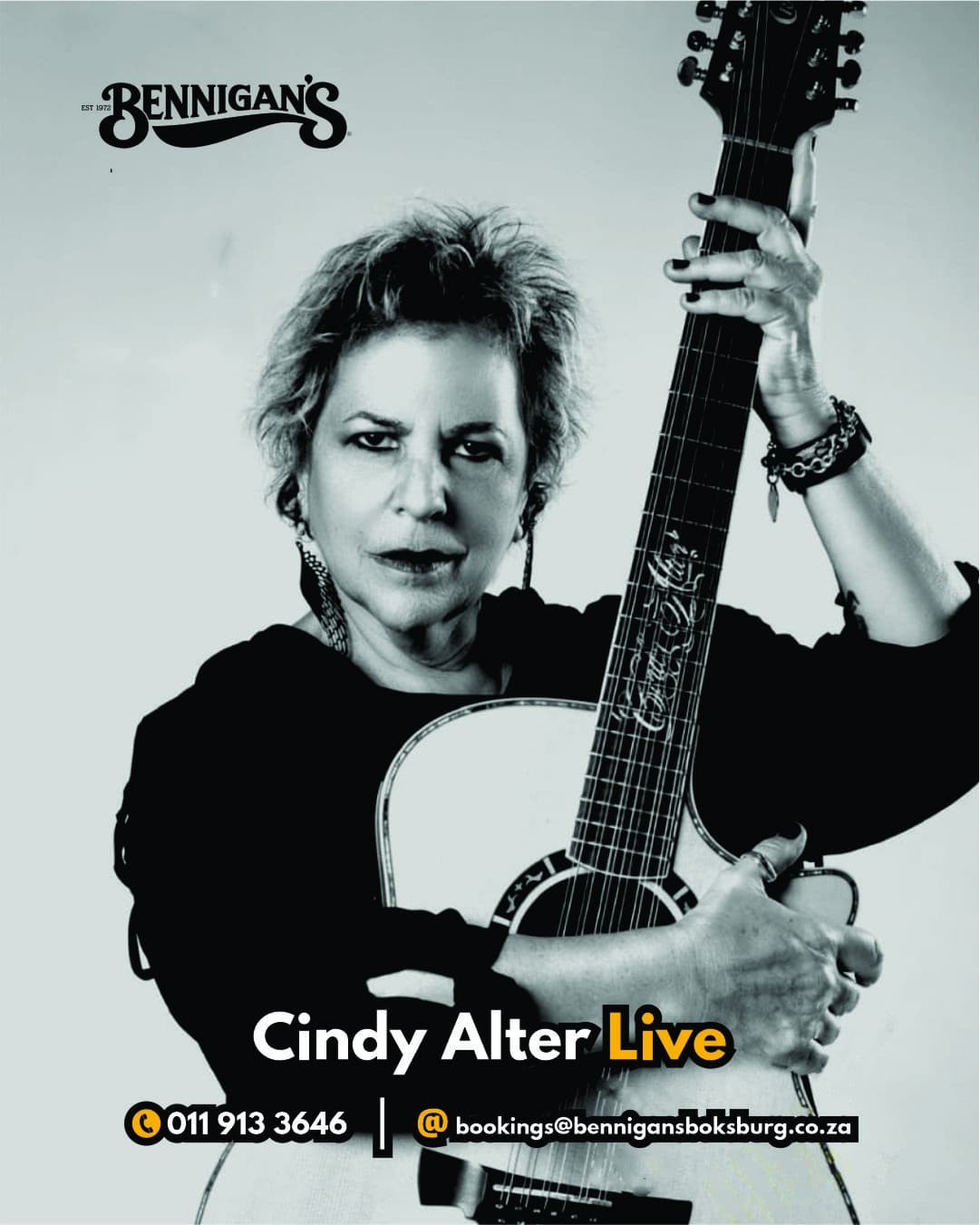 Cindy Alter  is back in action here on Friday 03 December 2021
THE FABULOUS CINDY ALTER
For four years they reigned supreme, South Africa's leading International Pop Band, 'CLOUT'! At the helm, a formidable force, a formidable voice, Cindy Alter, selling over 12 million albums and charting at Number 1 around the world.
Cindy frequently travels to America, Europe and England and is full-time working musician who continues to write, perform and record and release new music.
Cindy Alter is LIVE here at Bennigan's Restaurant in Boksburg on Friday 03 December 2021 from 6 PM to 9:30 PM. Booking is essential so to enjoy a good night out please BOOK EARLY.
Contact us on 011 913 3646
To make a reservation. Great right? So when do we see you?
Wearing a Face Mask is essential when here at our restaurant at all times, unless eating and drinking of course.
#Bennigans
#SpareRibs
#Eisbein
#FamilyRestaurant
#CindyAlter
#CindyAlterLive
#CindyAlterEntertainment